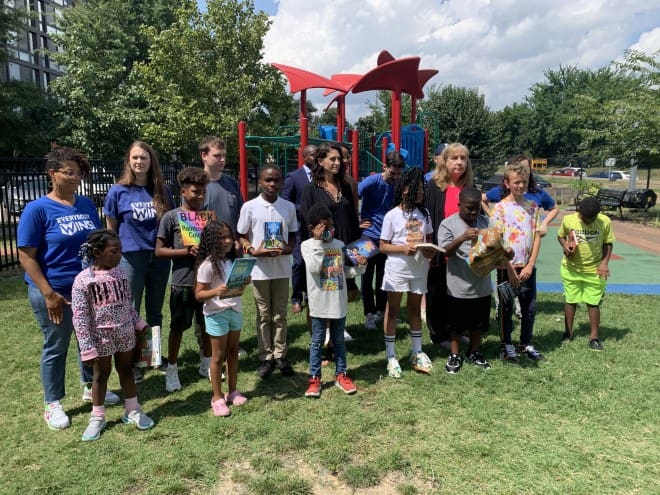 Support Mission First Through End of Year Giving
by Mission First Housing
More than 6,000 residents in the Mid-Atlantic region depend on Mission First Housing Group for a safe, affordable place to call home.
Support from partners like you allows us to provide the critical combination of housing and services that help our residents achieve individual and family goals and thrive in their communities.

---
MEET KENJA
---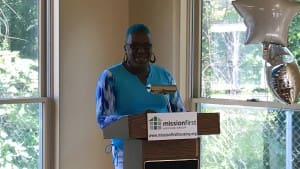 Kenja Jackson is a graduate of Mission First Supportive Housing: Edison. After years of battling addiction and unsuccessful attempts at long-term recovery, Kenja hit a crossroads realizing she needed to do better for her children.
In 2000, Kenja moved into Imani Park, one of our permanent supportive housing communities. The individualized counseling and comprehensive supports offered through our program were what helped Kenja move past her addiction and homelessness and on to independent living.
Kenja now lives with her daughters in Perth Amboy, NJ and works for New Jersey Association on Correction (NJAC) in New Brunswick, NJ, assisting individuals who were recently released from prison and those experiencing homelessness.
"I'm not struggling today. Life happens, but I am not struggling. My kids are ok. Home is my safe haven."
Click here to read Kenja's story.
---
OUR RESIDENT SERVICES
---
Through our Resident Services Department, Mission First provides resources, support and an array of programming designed to help our residents overcome challenges, meet individual and family goals and thrive in their homes and communities. We support our residents with critical resources to address issues like health and wellness, food security, youth development and financial well-being. And we help build community and keep people connected through celebrations and events.
We certainly couldn't do our work without support from partners and friends like you! As you consider your year-end giving, we hope you will donate to support this important work.

---
Follow us on Twitter to check out what Mission First's residents are up to: 

Posted Under: News