Who We Are
Mission First Housing Group is a 501(c)(3) nonprofit organization working to ensure everyone has a safe, affordable place to call home.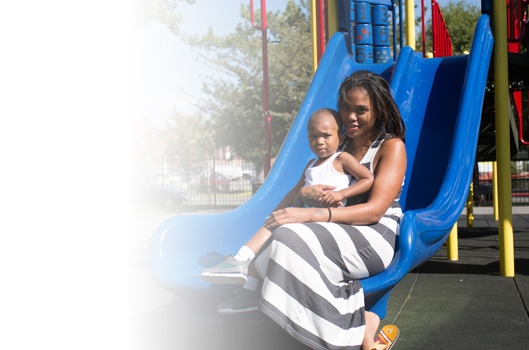 Our Vision
Mission First Housing Group's vision is to be a premier partner in expanding affordable, equitable, safe, sustainable home options in the Mid-Atlantic region.
Mission Statement
Mission First Housing Group's mission is to develop and manage affordable, equitable, safe, sustainable homes that support residents and strengthen communities.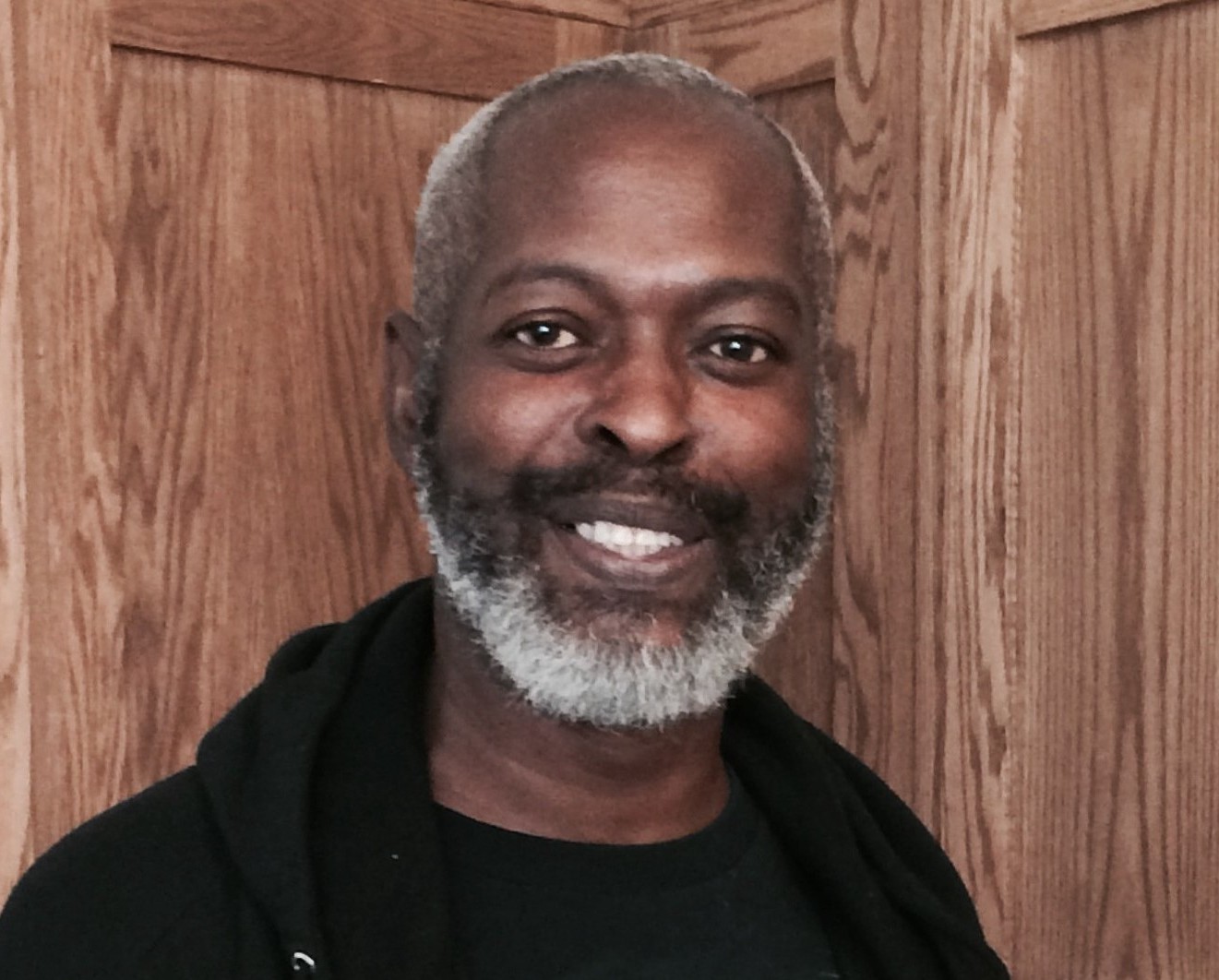 Core Values
Inclusive Leadership

We lead with a commitment to helping staff and residents feel that they belong and perform at their best.

Empowered Engagement

We provide staff and residents with tools, resources, opportunities, and support to help them succeed.

Collaborative Creativity

We invite every person to express their ideas, and we leverage our collective strengths in the ways we work, act, and solve problems.

Intentional Integrity

We tell the truth. We conduct ourselves in the best interests of residents and communities and act to grow trust in carrying out our roles and responsibilities.

Objective Openness

We promote transparency.
Brief History
What began more than 30 years ago as a joint venture between the City of Philadelphia, HUD and the Robert Wood Johnson Foundation has become a full-service, nonprofit affordable housing organization developing high-quality, green community assets across the Mid-Atlantic region. Mission First's original purpose was to provide for the housing needs of adults living with chronic mental illness. In June 1989, Mission First acquired its first property – a South Philadelphia duplex. Our first resident moved in to an apartment there October 1, 1989 and lived there for 22 years.
Over the course of our history, Mission First employed a number of key strategies and innovative practices to support its expansion, including incorporating an affiliated nonprofit entity to lease, manage and maintain its properties and coordinate resident services; leveraging funding to acquire property; assembling complex financing sources; and developing a successful model for utilizing mergers, acquisitions and friendly take-overs to help stabilize troubled affordable housing projects and expand its portfolio.
Having developed a successful model for providing safe, quality, affordable housing for a particularly vulnerable population, Mission First sought to expand its model to new geographies and serve others in need. Mission First's footprint is now the entire Mid-Atlantic region and it now serves a diverse resident population that includes families, veterans, survivors of domestic violence, seniors and individuals with disabilities.
Today Mission First provides safe, affordable, sustainable homes to nearly 6,000 people in over 4,000 apartments.
Mission First's family of organizations:
1260 Housing Development Corporation
Mission First Housing Development Corporation
Making It Possible to End Homelessness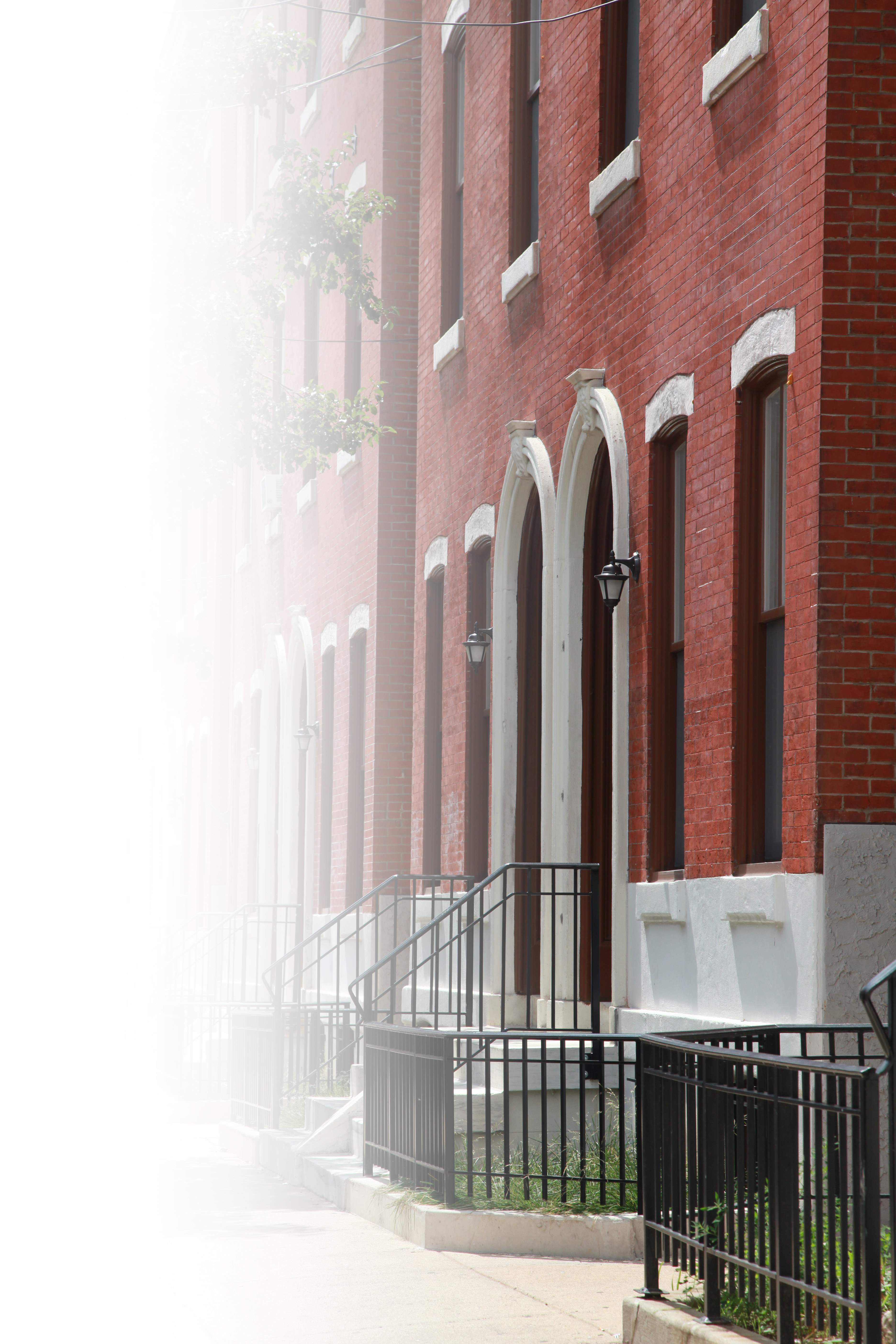 Mission First Senior Staff
Thomas A. K. Queenan

Chief Executive Officer

Chip Darling

Chief Operating Officer

Mark Deitcher

Chief Financial Officer

Robert H. Kwait, Esq.

Corporate Counsel

Sarah Constant

Senior Vice President, Real Estate Development

Tracy Joyce

Senior Vice President, Property Management

Moira Rooney

Senior Vice President for Fundraising & Communications
Thomas A. K. Queenan
Chief Executive Officer

Thomas A. K. Queenan joined Mission First Housing Group in June 2022 as its new Chief Executive Officer.

Thomas reports to the Board of Directors and works collaboratively with Executive and Director-level staff members in each of Mission First's business lines (development, construction, property management and resident services) and shared services to oversee, develop and implement the strategic plan, ensuring the organization consistently achieves its mission and financial objectives. He ensures the organization manages growth effectively; assuring financial strength while advancing the mission and builds the organization's external identity in order to promote visibility, preserve and expand resources and connect with other professionals and organizations.

Prior to joining Mission First, Thomas served as the Executive Vice President and Chief Operating Officer of Philadelphia Industrial Development Corporation (PIDC). During his tenure at PIDC, Thomas was responsible for leading the organization's financial reporting, accounting and business operations, including IT and Data Management, Human Resources and Facilities. His work at PIDC was built on more than 30 years of diverse finance, project and operations experience, including spending more than a decade in senior finance and operations roles at Temple University Health System, Dickinson College and the Milton Hershey School and Trust. Thomas also worked as a licensed architect for ten years, and spent a decade working in public finance, both in the private sector and in Philadelphia City Government as Deputy Treasurer and City Treasurer during the Rendell Administration.

Thomas is a Philadelphia native. While a notable part of his professional experience was spent in the City he still calls home, at various points throughout his career Thomas worked across the Mid-Atlantic region including Central Pennsylvania, Maryland, Washington DC and Virginia.

Thomas is a graduate from Syracuse University with a bachelor's degree in architecture. He also has a master's degree in architecture and city planning from Columbia University and an MBA from the Wharton School at the University of Pennsylvania.
Chip Darling
Chief Operating Officer
Chip Darling is the Chief Operating Officer at Mission First Housing Group. He is responsible for managing the real estate operations of Mission First and oversight of the company's real estate portfolio. Chip also coordinates with the senior executive team to implement the strategic vision of the Board and CEO.

Chip previously held the position of Director of Development, Philadelphia Region at Mission First.  Prior to joining Mission First, Chip was Vice President of Developer Relations at Riverside Capital where he managed the company's largest developer-client.  Chip began working in affordable housing over 20 years ago as a community and economic development consultant.

Chip holds a Bachelor of Arts in Urban Studies from the University of Pennsylvania.
Mark Deitcher
Chief Financial Officer
Mark is responsible for identifying new development opportunities, expanding Mission First into new geographic markets, working with key local partners  and securing the necessary financing and local approvals necessary for these affordable housing  developments.  In his role, he also collaborates with the Director of Philanthropy & Communication on the development and implementation of the fundraising and communications strategy. He is also currently filling the role of Acting Chief Financial Officer for Mission First.

Prior to joining Mission First, Mark worked for 19 years as a consultant for Fairmount Ventures where he assisted both for- and not-for-profit developers with the financing of affordable and special needs housing. He helped procure over $300 million in financing to help create 2,000 units of affordable housing. In addition, at Fairmount, he advised nonprofit and governmental agencies on a range of economic development and public policy issues.

Mark has a Master of Business Administration from the Wharton School of the University of Pennsylvania and a Bachelor of Arts from Brown University. He currently serves on the board of the Hassel Foundation.
Robert H. Kwait, Esq.
Corporate Counsel
Rob provides in-house counsel on real estate development and financing, corporate structuring, landlord-tenant issues and general corporate oversight and communications. His responsibilities include oversight of all real estate, loan, low-income housing tax credit funding transactions, and related legal matters. Rob also serves as a corporate officer to Mission First Housing Group. Prior to joining Mission First in 2003, Rob worked in private practice at Duane Morris, LLP and at Spector, Gadon & Rosen, P.C., concentrating in real estate, bankruptcy and reorganization and corporate law. Rob holds a Bachelor of Science degree in Consumer Economics and Housing from Cornell University and a Juris Doctor from Cornell Law School. 
Sarah Constant
Senior Vice President, Real Estate Development
Sarah is responsible for managing development projects, building client relationships and overseeing the company's day-to-day development operations. To date, she has closed more than $200 million worth of deals during her career and has numerous projects in development.

Prior to joining Mission First, Sarah spent two years working for the Community Banking Group at Fleet Bank in Boston. There, she originated more than $10 million in investor-owned real-estate transactions in targeted CRA markets, creating and preserving 600 units of affordable housing in the Boston market. Sarah also managed the City of Boston's multi-family rental and homeownership programs including HOME, CDBG and the Neighborhood Housing Trust.

Sarah holds a Master of Business Administration from Boston University and a Bachelor of Arts in Urban Studies from the University of Pennsylvania.

Click here for bios for the Real Estate Development Team.
Tracy Joyce
Senior Vice President, Property Management
Tracy is responsible for the oversight of over 4,500 apartments across PA, NJ, DC and MD. Working as the Sr, VP. Tracy leads two Regional Managers, five District Managers and oversees a staff of approximately 154 team members.

Tracy joined Columbus Property Management in 2023, bringing with her 35 years of property management experience. Prior to joining Columbus Property Management, Tracy was the Director of Property Operations at a property management company in Philadelphia. Where managed a portfolio of over 5,000 units spread out through United States. Tracy also served as the Director of Operations at another company and, over a 2-term span, worked for 24 years gaining most of her property management experience.

Tracy is well-versed in all aspects of LIHTC, Section 8, HUD and conventional property operations. In addition to her impressive leadership skills and can-do attitude, Tracy is also highly certified holding certifications from the National Association of Home Builders as a Housing Credit Certified Professional (HCCP), the National Affordable Housing Management Association as a Specialist in Housing Credit Management (SHCM), the National Center for Housing Management as a Certified Occupancy Specialist (COS), and a Certified Site Compliance Specialist (CSC) from Elizabeth Moreland Consulting, IREM certification Accredited Residential Manager (ARM) and is a Certified Property Manager (CPM) candidate. Tracy also holds her New Jersey Real Estate License.
Moira Rooney
Senior Vice President for Fundraising & Communications
Moira is responsible for developing and overseeing implementation of Mission First's fundraising strategy, seeking to broaden Mission First's base of philanthropic support. She contributes to organizational strategic planning and oversees marketing and communications activities geared toward raising the organization's profile and broadening its stakeholder network.

Prior to joining Mission First, Moira worked for twelve years as a partner in a small business providing consulting to Philadelphia-area nonprofits in the areas of fundraising and organizational development.

Moira graduated with a Bachelor of Arts in Sociology from the University of Wisconsin.
Board of Directors
Michael Davidson, Esq., Chair

Partner,

Turner Law PC

Russell Johnson, Vice Chair

Special Advisory to the President (Retired President and CEO),

HealthSpark Foundation

Mark Duffy, Treasurer

Senior Vice President,

Firstrust Bank

Michael B. Simmons, CPM®, NAHP-e®, Secretary

President & Chief Executive Officer,

Community Realty Management

Harry G. "Skip" Dittmann

Retired,

Jim Kilcoyne

Veteran, Volunteer,

Philadelphia Veteran's Administration Medical Center

Marva Williams

Independent Consultant and Adjunct Lecturer,

University of Pennsylvania and Rutgers University