What We Do
Mission First Housing Group is a full service real estate organization that develops and manages multi-family, affordable rental housing for individuals and families in need. Mission First develops high-quality, green community assets across the Mid-Atlantic region.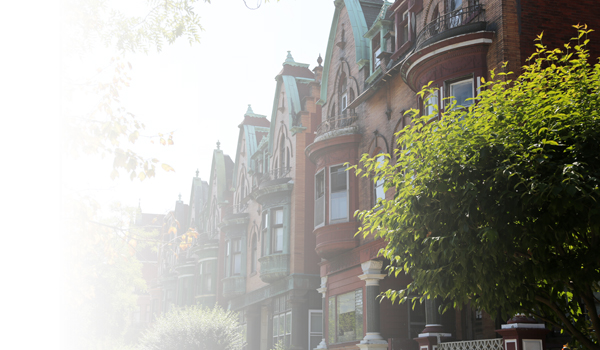 Housing Development
Mission First develops new properties, rehabilitates existing properties and preserves historic buildings—all to provide affordable housing to people in need of a safe, sustainable place to call home. Mission First is skilled at identifying opportunities for construction or rehabilitation and assembling the complex financing sources needed to support development.
Mission First brings construction management expertise either through its in-house construction department, serving as its own general contractor on projects developed in the Greater Philadelphia region, or through long-term partnerships with trusted construction management companies. To date, Mission First, through its affiliate Columbus Property Management & Development, Inc., has served as general contractor in the construction/rehabilitation of over 900 units in Philadelphia.
Across its Mid-Atlantic portfolio, Mission First's properties range from row homes in West Philadelphia that have been rehabilitated into multi-family affordable rental apartments, to a 133-unit, nine-story, new-construction high rise providing affordable family housing in Washington, DC.
Meet the Development Team
Sarah Constant, Senior Vice President, Real Estate Development
Sue McPhedran, Director of Development, Philadelphia Region
Elizabeth Askew Everhart, Senior Development Manager, DC/MD region
A Unique Niche: Turning Around Troubled Properties
Mission First has a successful history of taking over and repositioning troubled affordable housing developments, with the cooperation of lenders and investors. To date, Mission First has turned around 6 troubled/expired tax credit projects (over 200 units), giving these projects another 30 years of useful life and ensuring that they remain an asset to the community and a home where residents are proud to live.
Click here to read about Mission First's successful effort to preserve 98 units of affordable housing for families in the North Philadelphia neighborhood west of Temple University.
Portfolio
Mission First Housing Group provides affordable rental housing for nearly 5,000 people in over 3,800 units throughout the Mid-Atlantic region. Click here to see our full portfolio.
Sustainability
Mission First is committed to the long-term health of its residents and environmental stewardship.
By improving the energy efficiency in multi-family properties with upgrades to heating, cooling and ventilation systems and upgrading to high efficiency lighting and ultra-low-flow plumbing fixtures, Mission First creates more comfortable and more economical living environments for its residents. Green building practices make sense and can improve residents' health related quality of life. For example, inadequate ventilation in kitchens can contribute to indoor pollution from odors and fumes. Inadequate exhaust in a bathroom can promote the growth of mold and mildew because excess moisture is not removed from the space. Materials used during construction like paint, flooring materials, cabinetry and other sealants may "off-gas" Volatile Organic Compounds (VOC's) which have been proven to be detrimental to indoor environmental quality and may be causes for allergies, asthma and other respiratory distress. Mission First ensures that heating, cooling and ventilation works correctly, no or low VOC materials are used and that water is conserved along with electric consumption for lighting in all projects.
The benefits of green building also have a positive economic impact on residents and the communities where they live. Every dollar saved in monthly utility bills means additional disposable income for the affordable housing resident. 
Many of Mission First's new construction and rehabilitation projects are built to meet Enterprise Green Communities Criteria, a cost-effective framework for developing green, affordable housing. Mission First is also proud to have achieved LEED certification for three of its projects – two of its projects have achieved LEED ® Gold status, and one has achieved LEED ® Platinum status.  Click a property below to see its green features:
Click here to read more about our Commitment to Green Homebuilding.
Awards
Delaware Valley Green Building Council Groundbreaker Award 2017: The Whitehall Apartments
Montgomery County Affordable Housing Conference Award 2016: House of Lebanon
AIA Northern Virginia Chapter Merit Award in Commercial Architecture 2016: House of Lebanon
National Housing & Rehabilitation Association J. Timothy Anderson Awards for Excellence in Historic Rehabilitation 2015 Judges' Award Winner: Most Advanced Financial Structure 2015: House of Lebanon
AIA Potomac Valley Chapter Merit Award in Residential Architecture, Multi-Family 2015: House of Lebanon
Baltimore Heritage Historic Preservation Award for Adaptive Reuse and Compatible Design: 2015: Fells Point Station
Affordable Housing Tax Credit Coalition Charles L. Edson Tax Credit Excellence Award for Best Senior Housing: 2015 Best Senior Housing: House of Lebanon
DC Preservation League Award for Excellence in Historic Preservation Design & Construction: 2014: House of Lebanon (Click here to watch a video about the project.)
The Committee of 100 on the Federal City Vision Award: 2014: House of Lebanon
Pennsylvania Housing Finance Agency's Best Practice Awards: 2014: Career & Education Fair and Girl Talk program
PACDC Blue Ribbon Awards: 2013: Temple I & II, 2013: Walnut Hill West
NAHRO Award of Excellence: 1999: 1324 Walnut Street; 2005: Parkside Preservation; 2006: Monument Mews
Affordable Housing Conference of Montgomery County, MD Architectural Design Awards Program: 2012: The SeVerna
Pennsylvania Affordable Housing Management Association Platinum Award for Outstanding Community: 2008: Parkside Preservation
Federal Home Loan Bank Pillar of the Community: 2001: Center West Project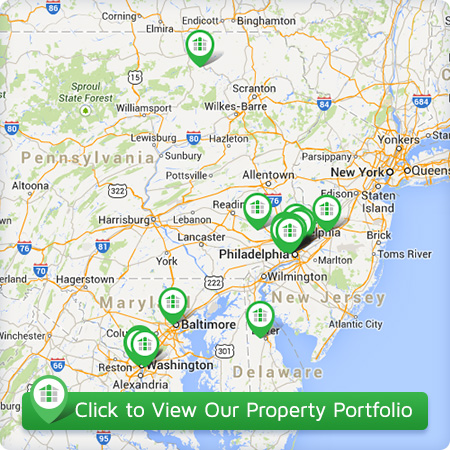 Property Management
Property management services are provided through Columbus Property Management, Inc., a member of Mission First. A dedicated team of property managers oversees all aspects of marketing, leasing and managing units for Mission First's Mid-Atlantic portfolio. A maintenance team of licensed and certified technicians provides 24-hour on-call maintenance. Property managers also work closely with the Resident Services department as well as case managers from other social service agencies, often serving as a bridge to services and other needed supports for Mission First residents. Mission First's ability to marry property management with supports for individuals and families is unparalleled in this region and makes it a leader in supportive housing nationally.
For more information on our property management or to contact our team, click here: www.columbuspm.org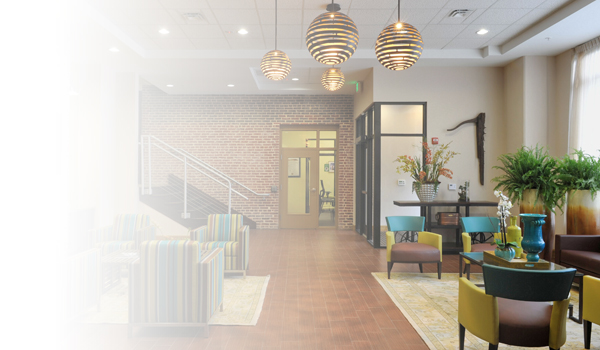 Resident Services
The Resident Services Department ensures high quality services are available to all residents. Mission First provides support for residents to live independently, overcome challenges and meet individual and family goals. The department plans and facilitates programs, workshops and activities that address employment, education, income and asset building, community engagement and improving access to health services. Collaborative in nature, Mission First also partners with other nonprofits to provide greater access to services, identify resources and refer residents to services within the community that focus on a variety of needs.
For more information on our resident services or to contact our team, click here: www.columbuspm.org
Innovative Solutions For State and Local Government and Local Partners
Mission First has developed an effective model for housing vulnerable populations and lends its expertise to other organizations and municipalities seeking to address social issues through affordable housing.
Montgomery County, PA
In 2008, Mission First developed a program in partnership with the Montgomery County of Pennsylvania's Department of Behavioral Health and Developmental Disabilities to provide housing for nearly 100 homeless individuals diagnosed with a serious mental illness.  Modeled after the Mission First program developed in Philadelphia 20 years prior, this program allows the Department's clients to live in the neighborhood of their choice with a rental subsidy. This approach gives behavioral health consumers the opportunity to live in neighborhoods and apartments that were previously unavailable to them.
State of Delaware
More recently in 2013, Mission First was engaged to support the State of Delaware in its efforts to develop a community-based housing solution for adults living with chronic mental illness. In this role Mission First currently manages 106 affordable housing units with the current capacity to house 180 individuals, and is working collaboratively with Delaware Health and Social Services' Division of Substance Abuse and Mental Health to help the state expand supportive housing options for adults living with mental illness.