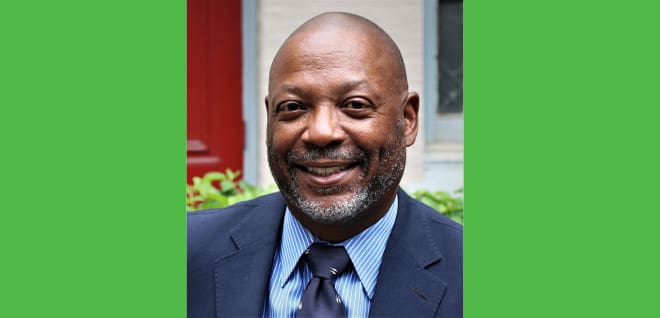 Mission First Housing Group Welcomes Thomas Queenan as its Next Chief Executive Officer
by Mission First Housing
To our community of supporters,
On behalf of the Board of Directors of Mission First Housing Group, I am thrilled to announce that Thomas Queenan will serve as our next Chief Executive Officer (CEO). Thomas comes to Mission First from the Philadelphia Industrial Development Corporation (PIDC) where he is currently serving as Executive Vice President and Chief Operating Officer. Thomas will step into his new role at Mission First on June 6, 2022.
For the last year and beyond, the Board has considered Mission First's direction and the qualities – vision, energy and integrity – that we have been looking for in our new CEO. We are unanimous in our confidence that Thomas will lead our enormously talented staff to ensure an equitable and inclusive workplace, to nurture a culture of excellence, collaboration and sustainability and to improve on our legacy of building and providing outstanding affordable housing for the residents we serve and the communities we call home.
During his tenure at PIDC Thomas has been responsible for leading the organization's financial reporting, accounting and business operations, including IT and Data Management, Human Resources and Facilities. His work at PIDC is built on more than 30 years of diverse finance, project and operations experience, including spending more than a decade in senior finance and operations roles at Temple University Health System, Dickinson College and the Milton Hershey School and Trust. Thomas also worked as a licensed architect for ten years, and spent a decade working in public finance, both in the private sector and in Philadelphia City Government as Deputy Treasurer and City Treasurer during the Rendell Administration.
Thomas is a Philadelphia native. While a large part of his professional experience was spent in the City he still calls home, at various points throughout his career Thomas worked across the Mid-Atlantic region including Central Pennsylvania, Maryland, Washington DC and Virginia. The combination of a new CEO, who has more than three decades' experience and a seasoned team of experts in the field of affordable housing, positions Mission First for great things.
In a conversation with Thomas he shared with me: "The core value of providing a place and community for families and low-income populations, veterans, the elderly and disabled persons resonates with me. Quality housing offers a foundation for individuals to experience security, stability, and hope for a better future. The success of the CEO of Mission First will involve the ability to lead and transition the company from past achievements to the newly established priorities of the strategic plan. The key is leadership and a motivation to do more, to be more effective and ensure the sustainability of Mission First for the next 10 years plus!"
Thomas is joining Mission First at a pivotal time. Our recent strategic planning process provides an opportunity to reflect and assess what we've accomplished, and reimagine how we can have the most impact in the future. We have worked hard to establish a nonprofit organization providing housing and services to more than 5,500 residents in over 4,000 affordable units across the Mid-Atlantic. Now, when a global pandemic exacerbated an already critical housing crisis, it's time to improve the organization, increasing our impact everywhere we operate. We believe that Thomas is the right person to lead us into the future.
As we prepare to usher in new leadership it is important to state what many of you know – that we owe an enormous debt of gratitude to Chip Darling, Mission First's Chief Operating Officer, who has ably served in the role of Interim CEO for the past 10 months, as well as the members of our Executive Leadership Team and the entire Mission First staff, who have worked tirelessly to keep things running during this time of transition and completed the strategic planning process, equipping us with a roadmap for our future. We are also exceedingly grateful to Criterion Search Group, Inc., who provided outstanding assistance to the Board in our leadership search.
Thank you all for your continued support of our work. Together, and with Thomas at the helm, we will build the future of Mission First Housing Group and I can't wait to get started.
Sincerely,
Michael Davidson, Chair
Mission First Board of Directors
Posted Under: News