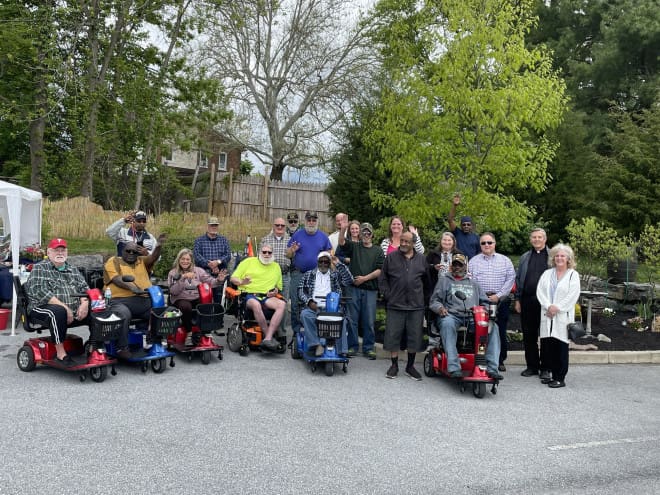 Support Our Veterans in Chester County, PA
by Mission First Housing
Consider making a gift to the The Whitehall Apartments. Donations help us provide essential services so that veterans and their family members living at The Whitehall Apartments have the resources they need to live full, healthy and independent lives. Give now to help provide essential services, like health education and screening programs, an onsite food pantry, therapeutic supports, transportation, recreational programs and community events. Your support means so much!

---
The Whitehall Apartments, Chester County, PA
The Whitehall Apartments is a permanent supportive housing residence providing affordable apartments for veterans in need. This unique residence features 48 apartments for veterans and their family members and includes a live-in superintendent as well as onsite property management and a range of amenities including a community room, fitness facilities and more. A resident services office coordinates a robust support program through onsite services and linkages to community-based supports and resources.
Click here to sign up for The Whitehall Apartments quarterly newsletter.
Click here if you would like more information about becoming a resident at The Whitehall Apartments.
---
Click here to watch this video about The Whitehall Apartments and hear Walter's story of finding home.
---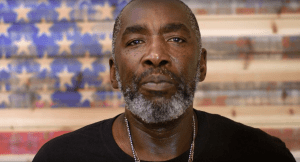 Click here to learn about graduate of The Whitehall Apartments' program, James, and his amazing success story.
---
Ways to support residents of The Whitehall Apartments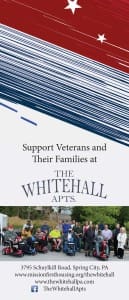 Click image to read our fundraising brochure.
When you make a donation to The Whitehall Apartments, you're helping to ensure that veterans have the supports they need to remain successfully housed, get back on their feet and live as thriving members of the community.
Your generous donations help support critical programs and services such as:
Support groups
Health and nutrition education programs
An onsite food pantry and connection to area food banks
Emergency rental assistance
Recreational activities and social events like weekly craft classes, community gardening, a book club and much more!

If you prefer to mail your contribution, please send your check to the below address, payable to Mission First Housing Group:
Support The Whitehall Apts.
3795 Schuylkill Road
Spring City, PA 19475
---
Other ways to help the residents of The Whitehall Apartments
Do you want to do more than make a donation? Here are some other great ways for you to help:
Help secure a matching gift from your employer.
Host a fundraising event and donate the proceeds to The Whitehall Apartments.
Host an essential items supply drive.
Introduce your friends, family and colleagues to The Whitehall Apartments and encourage them to give.
Do you have ideas you'd like to discuss? Give us a call! We'd love to work with you. For more information, please contact:
---
Your contribution to Mission First Housing Group is tax deductible to the extent permitted by law.
The Whitehall Apartments is operated and managed by Columbus Property Management, a member of Mission First Housing Group.
Posted Under: Uncategorized