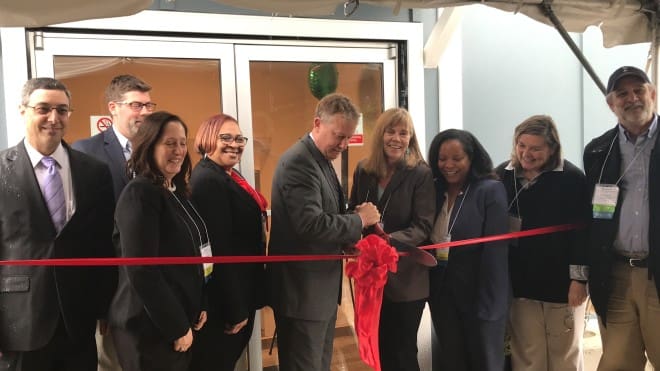 Park Place Renovation Preserves 32 Affordable Housing Units in Elizabethtown
by Mission First Housing
One of the most cost-effective ways to provide affordable housing is to keep the existing stock in good repair, Chip Darling said.
Darling is chief operating officer and interim CEO of Mission First Housing Group, a Philadelphia-based nonprofit.
On Friday, shielded under a tent from the pouring rain, he joined colleagues and local officials for a ribbon-cutting at a project that illustrated his point: The32-unit Park Place Apartments in Elizabethtown, rehabilitated top to bottom over the past 18 months.
A former factory, Park Place had not been updated since its original conversion to housing in 1989. As Mission First discovered soon after it acquired the property in 2018, the facade was badly deteriorated, resulting in severe chronic moisture infiltration.
Click here to read the full story.
Posted Under: Mission First In The News