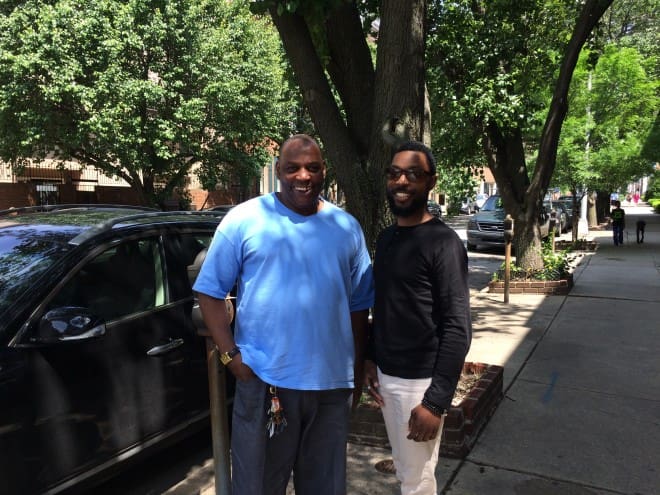 Our Residents: Kevin Finds Stability
by Mission First Housing
Keven Swain was born and raised in Philadelphia. Unfortunately, instability in his early years led him to start drinking alcohol and abusing substances at age 16. His substance abuse escalated and by the time he was 19, Kevin found himself homeless and struggling with addiction.
For years, Kevin lived on the streets, cycling unsuccessfully in and out of recovery programs, mired in a seemingly endless cycle of addiction and homelessness. After nearly 20 years as an addict living on the streets, Kevin was tired of the pain of addiction and homelessness, and he committed himself to what would be a long, but ultimately successful, road to recovery.
It was during a stay at a 60-day recovery program when Kevin started to really listen to messages about managing his life without addiction. Through this program, Kevin was introduced to Horizon House and its Housing First Program. Horizon House's Housing First Treatment Teams support individuals with histories of chronic homelessness, serious mental illness, and/or co-occurring substance abuse issues as they take the steps to create independent, recovery-based lives for themselves in the community.
Housing First models focus on getting participants into housing as early as possible, because stable housing is critical as a base for recovering from addiction. Horizon House's teams work with Mission First to secure housing for participants. In 2006, Kevin moved into a Mission First apartment in a quiet neighborhood in the Wissinoming section of Philadelphia. The apartment and community has been peaceful for him and has allowed him to focus on his recovery. Kevin has been sober for 10 years.
"From troubled beginnings struggling with addiction and homelessness, I am proud of the man that he has become," said Kevin Smith, Property Manager for Mission First. "He is family-oriented and has become a contributing member of the community with gainful employment."
In his ten years of sobriety, Kevin has achieved a great deal. He works two jobs as a home health aide, and he is a member of his church community where he is training to be a Deacon. He is now a certified peer specialist through Horizon House.
Kevin is engaged, and when we last spoke with him, he was planning his wedding. Kevin and his fiancé are working with a local bank's affordability program to achieve their next goal – homeownership. He is also focused on renewing relationships with his brothers, whom he used to only see when he needed money to support his addiction. Now, they have a trusting relationship.
When asked where he would be without Mission First and Horizon House, he shuddered at the thought and said, "I don't think I would be where I am at. The program put my life back together."
Posted Under: Stories