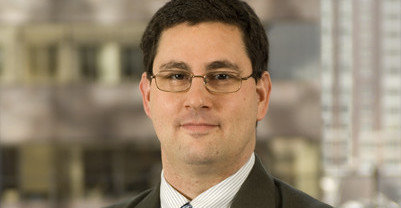 New Board Leadership
by Mission First Housing
Mission First Housing Group is pleased to announce that Michael Davidson was recently elected as the new Chair of its Board of Directors. Mike replaces Skip Dittmann who served as Chair for 22 years. We thank Skip for his service as board chair and we're glad to announce that he will be continuing service as a member of the board and trusted advisor to the new officer slate that includes Vice Chair Russell Johnson (Chief Executive Officer, HealthSpark Foundation), Treasurer Mark Duffy (Senior Vice President, Firstrust Bank) and Secretary Michael Simmons (President & Chief Executive Officer, Community Realty Management).
Mike is a partner at Turner Law, P.C. where he focuses his practice on public finance, affordable housing, community development transactions and general real estate. Mike joined Mission First's board in 2004 to expand his knowledge of affordable housing development and how these resources impact communities. He also wanted to bring his experience to a nonprofit where he could work collaboratively with staff and other board members to have a real impact. He was particularly drawn to Mission First's Board because of the highly qualified and skilled staff who are committed to the mission of the organization.
Mission First is thrilled to have Mike in this leadership role as we work our way out of a very challenging year and embrace the many opportunities for growth and ongoing mission fulfillment. Mike is a great advocate for Mission First – he understands its business operations and the overall vision and mission for the organization, and he's been a great cheerleader for the staff.
In his new role as Chair of the Board, Mike is looking forward to expanding the board. The current Board has brought a breadth of professional experience to Mission First – finance, legal, philanthropy and property management. Mike foresees that expanding the Board will bring an even wider range of knowledge and backgrounds to draw upon when making significant decisions and providing oversight. We expect a lot of our volunteer board! A larger, more diversified board will provide more efficient, sustainable, hands-on guidance for our operations.
Over this last year, Mike worked closely with Skip and the rest of the Board to spearhead an in-depth examination of Mission First's operations. With the knowledge gained from this analysis and with Mike at the helm, Mission First is implementing a new, extensive Strategic Plan, detailed above, and hiring a new Chief Executive Officer. Mike is looking forward to working with his fellow board members and new staff leadership to build on the strong foundation of Mission First's work, especially its staff and their talent, and guiding a path for success in the years ahead.
The new strategic plan provides the opportunity to hone the energy, expertise and enthusiasm of a talented staff. Looking to the future, Mike sees an organization with a strong, sustainable business model and a diverse staff where people are supported with clear paths for growth, excited about their work, and proud to be a part of Mission First.
We welcome Mike to this new role!
---
Interim Leadership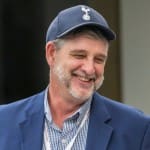 As we say goodbye to former CEO Alfredo de la Peña as he steps aside after decades of leadership working to advance our mission, we look forward to the next chapter of leadership in the organization. A sub-committee of Mission First's Board members is leading the search process with an external search firm to find our next Chief Executive Officer.
As the search progresses to find the ideal candidate, Chief Operating Officer Chip Darling has assumed the role of Interim CEO. Chip will work closely with the board and the executive leadership team to oversee implementation of the strategic plan, ensuring the organization achieves its mission and financial objectives during this time of transition. While Interim CEO, Chip also continues in his role of COO, responsible for managing the real estate operations of Mission First and oversight of the company's real estate portfolio.
We're excited about what the future holds and we look forward to sharing the news of our new CEO, once in place.
Posted Under: News