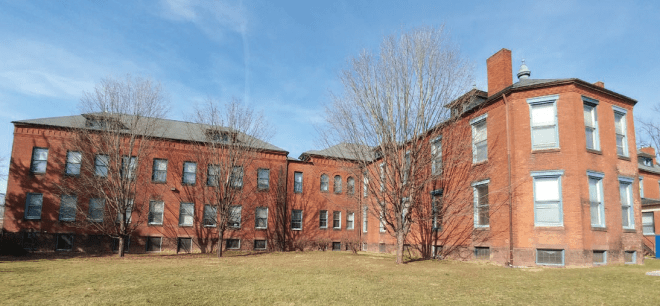 Mission First receives $4.8 Million Capital Magnet Fund Grant from U.S. Treasury Department's CDFI Fund
by Mission First Housing
Mission First Housing Group is pleased to announce it has received a $4.8 million Capital Magnet Fund grant for new development and preservation of affordable housing in Pennsylvania, Maryland and New Jersey. The Capital Magnet Fund is a program of the U.S. Treasury Department's Community Development Financial Institutions (CDFI) Fund that provides support to develop, rehabilitate, preserve and purchase affordable housing for low-income individuals and families, as well as related economic development and community service facilities.
137 organizations applied to the CDFI Fund for Capital Magnet funding in 2020, requesting over $640 million. On Monday, February 22nd, the CDFI Fund announced awards totaling $175.35 million to 27 Community Development Financial Institutions and 21 nonprofit housing organizations, including Mission First. The CDFI Fund has awarded grants to 85 organizations over the last three years; only 8 have received an award each of the last three years. Mission First is proud to be one of those 8 grantees.
Mission First will use this Capital Magnet Fund in York and Philadelphia Counties in PA, in Baltimore City, MD and Middlesex County, NJ. This funding will stabilize existing housing resources for vulnerable populations while expanding the stock of supportive housing for those who need it most. In doing so, we are working closely with communities and stakeholders to go where we are needed and provide housing that links into a comprehensive services plan. The Capital Magnet Fund award will ensure that essential affordable housing assets in Pennsylvania are successfully preserved, and also fill funding gaps in our development pipeline in New Jersey and Maryland, allowing us to quickly meet housing needs and add additional projects to our pipeline.
"I'm so proud that we have been selected to receive a Capital Magnet Fund award for the third year," said Mission First's CEO Alfredo de la Peña. "We appreciate the CDFI Fund's continued confidence in our ability to successfully and efficiently deploy these funds into meaningful projects. Capital Magnet funding has become an integral part of supporting the important development and preservation work we do at Mission First."
We're proud to be part of this group of nonprofit housing developers and CDFIs who are doing important affordable housing work across the country.
Posted Under: News