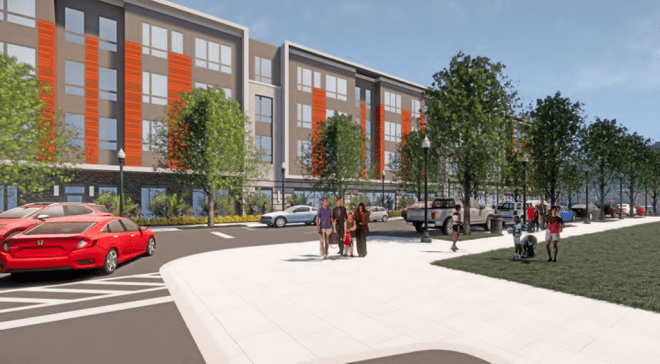 Mission First receives $3.375 Million Capital Magnet Fund Grant from U.S. Treasury Department's CDFI Fund
by Mission First Housing
Mission First Housing Group is pleased to announce it has received a $3.375 million Capital Magnet Fund grant for its Perkins Somerset Oldtown (PSO) Transformation Project in Baltimore, MD. Capital Magnet Fund is a program of the U.S. Treasury Department's Community Development Financial Institutions (CDFI) Fund that provides support to develop, rehabilitate, preserve and purchase affordable housing for low-income individuals and families, as well as related economic development and community service facilities.
 
One hundred and sixteen organizations applied to the CDFI Fund for Capital Magnet funding in fall 2018, requesting nearly $570 million. On Wednesday, February 13, the CDFI Fund announced awards totaling $142.9 million to 24 Community Development Financial Institutions and 14 nonprofit housing organizations, including Mission First.
 
"We're proud to be in the company of others doing such great work," said Mission First's CEO Alfredo de la Peña. "The CMF dollars are a crucial part of the financing for this large-scale development that will benefit East Baltimore neighborhoods."
 
PSO is a public-private collaborative that will build on existing resources to support a large-scale community transformation that will replace 629 public housing units in a new mixed-income and mixed use community of 1,345 total apartments in Baltimore, MD.
 
The Transformation Plan will take place across two locations – the Somerset neighborhood and current site of Perkins Homes, located minutes from Downtown Baltimore and the thriving Fells Point waterfront. Mission First will lead development for the Somerset section of the project, which will include 396 affordable and 161 market rate units. The Somerset portion of the project also includes a central park and ground floor retail, featuring a grocery store. Mission First's Capital Magnet Fund award will provide construction and permanent gap funding for both housing and economic development activities.
Posted Under: News