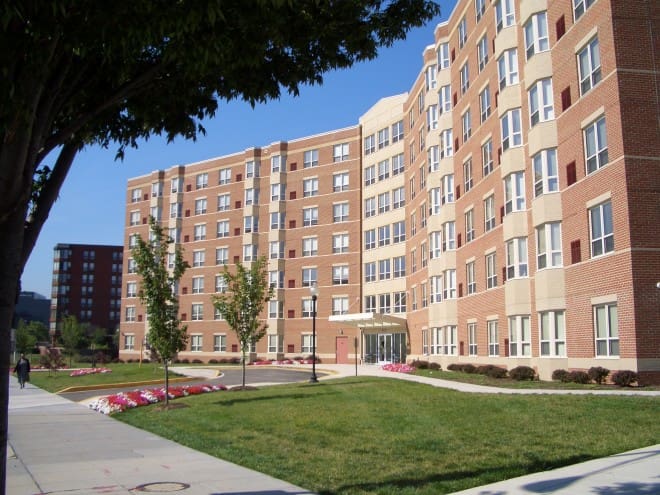 Mission First Needs Your Help to Ensure Our Residents are Safe at Home During the COVID-19 Pandemic
by Mission First Housing
Mission First Housing Group works to ensure that everyone has access to a safe, affordable place to call home. Right now, during the COVID-19 pandemic, access to housing is one of the most important things we can do to keep individuals, families and communities safe and healthy.
Today, Mission First provides housing to 5,500 residents in more than 3,800 apartments across the mid-Atlantic region, serving a diverse resident population that includes families, veterans, survivors of domestic violence, seniors and individuals with disabilities. We are committed to maintaining operations and providing safe, affordable homes for all of our residents during this challenging time, especially our most vulnerable community members.
Here are just some of the ways that Mission First is responding to this crisis:
Across our portfolio our maintenance team is working hard to maintain clean, sanitized and healthy resident communities and respond to the housing needs of our residents as we navigate these unprecedented times.
In Philadelphia, we are committed to deepening our partnership with City agencies, including the Department of Behavioral Health and Intellectual disAbility Services (DBHIDS) and the Office of Housing Services (OHS) to provide additional permanent housing to help alleviate pressure on the shelter system and get people off the street.
In Washington, DC, where one-third of our residents are seniors, we are working tirelessly to continue providing critical services like emergency food assistance and remote programming aimed at combating social isolation for some of our most vulnerable residents.
Our affiliates ACHIEVEability and Philadelphia Council for Community Advancement (PCCA) have adapted quickly to remote working and they continue to provide comprehensive services to individuals and families during this crisis.
ACHIEVEability is providing essential services to families in the Haddington and Cobbs Creek communities, including: critical academic support and activities for children, connecting households to emergency food and economic assistance, serving as emotional support and helping families navigate the internet and technology challenges.
PCCA staff are providing remote counseling services, including housing counseling, financial counseling and first-time homebuyer information, and its counselors stand ready to help with services that are especially needed during these challenging and uncertain times.
These services are key during this time of uncertainty, and will be even more essential after the pandemic is under control and people seek to adapt to the new normal.
Mission First's work to maintain housing for those we currently serve, in the face of the unprecedented crisis, has already created financial challenges for the organization, including:
Substantial cost increases associated with maintaining clean and sanitized buildings, a critical part of reducing risk for disease transmission and keeping our resident communities healthy.
Loss in rental income as residents are faced with difficult choices about how to spend dwindling resources.
Unexpected reductions in staff related to a disease pandemic that has already forced many staff members to reduce their work schedules or take indefinite leave.
This is where we need help from you and all of our partners to ensure our residents make it through this difficult time with the peace of mind that they have a safe, affordable place to call home. At this time where a global health pandemic is threatening the health of people across the nation and throughout the world, the most vulnerable among us are the most at-risk.

Posted Under: News