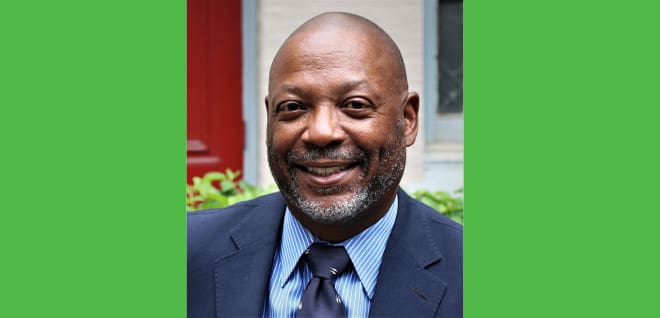 Mission First Housing Group Welcomes Thomas Queenan as its Next Chief Executive Officer
by Mission First Housing
FOR IMMEDIATE RELEASE
Wednesday, May 4, 2022
Contact: Becky Lang Staffieri
Cell: (215) 651-4858
rstaffieri@missionfirsthousing.org
Mission First Housing Group Welcomes Thomas Queenan as its Next Chief Executive Officer

Large Mid-Atlantic Developer Finds New Leadership in Experienced Executive
Philadelphia, PA—Mission First Housing Group is pleased to announce that Thomas Queenan will serve as its next Chief Executive Officer starting June 6, 2022.
"We are unanimous in our confidence that Thomas will lead our enormously talented staff to ensure an equitable and inclusive workplace, to nurture a culture of excellence, collaboration and sustainability and to improve on our legacy of building and providing outstanding affordable housing for the residents we serve and the communities we call home," said Michael Davidson, Chair, Mission First Housing Group's Board of Directors.
Queenan comes to Mission First from the Philadelphia Industrial Development Corporation (PIDC) where he is currently serving as Executive Vice President and Chief Operating Officer. During his tenure at PIDC Queenan has been responsible for leading the organization's financial reporting, accounting and business operations, including IT and Data Management, Human Resources and Facilities. His work at PIDC is built on more than 30 years of diverse finance, project and operations experience, including spending more than a decade in senior finance and operations roles at Temple University Health System, Dickinson College and the Milton Hershey School and Trust. Queenan also worked as a licensed architect for ten years, and spent a decade working in public finance, both in the private sector and in Philadelphia City Government as Deputy Treasurer and City Treasurer during the Rendell Administration.
"The core value of providing a place and community for families and low-income populations, veterans, the elderly and disabled persons resonates with me," said Queenan. "Quality housing offers a foundation for individuals to experience security, stability, and hope for a better future. The success of the CEO of Mission First will involve the ability to lead and transition the company from past achievements to the newly established priorities of the strategic plan. The key is leadership and a motivation to do more, to be more effective and ensure the sustainability of Mission First for the next 10 years plus!"
Queenan is joining Mission First at a pivotal time. The past two years have seen considerable change and opportunity both in the world at large. A recent strategic planning process provides an opportunity to reflect and assess what Mission First has accomplished, take stock of what went well and what's been challenging, and reimagine how it can have the best impact in the future. Now, when a global pandemic exacerbated an already critical housing crisis where more than 3.7 million people in the United States report some form of housing insecurity, it's time to improve the organization and increase its impact throughout the Mid-Atlantic region. Queenan will lead the charge for this change.
Queenan succeeds Alfredo de la Peña who retired last June after serving as CEO of Mission First for ## years. While Mission First searched for a replacement for de la Peña, Chief Operating Officer Chip Darling served as Interim CEO for the past 10 months.
###
Mission First Housing Group develops and manages affordable, equitable, safe, sustainable homes that support residents and strengthen communities. Mission First currently provides affordable housing and services to more than 5,500 people in nearly 4,000 apartments across the Mid-Atlantic region, serving populations in need, such as veterans, survivors of domestic violence, seniors and the disabled.
Posted Under: Press Releases