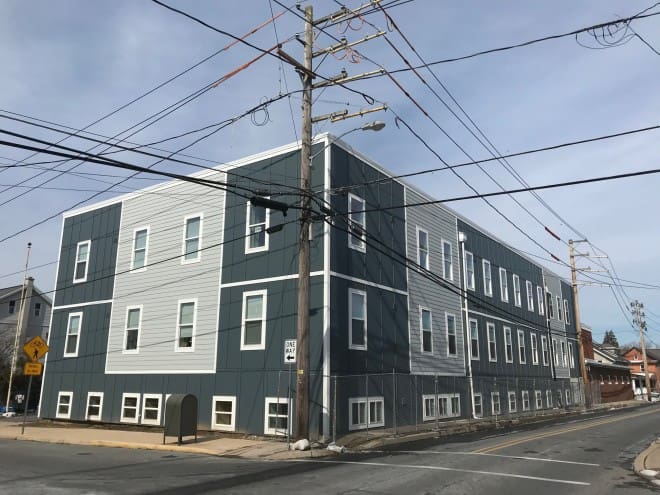 MEDIA ALERT: Senator Aument and Local Officials Celebrate the Grand Re-Opening of Renovated Elizabethtown Affordable Housing Community
by Mission First Housing
Who:
The Honorable Ray Aument, Senator, 36th District, Pennsylvania State Senate; Justin M. Eby, Executive Director, Lancaster County Redevelopment Authority; Ray D'Agostino, Chairman, Lancaster County Board of Commissioners; Rebecca Denlinger, Borough Manager, Borough of Elizabethtown; Kelly Wilson, Director of HEMAP, Pennsylvania Housing Finance Agency; Jeanne Fields, Vice President, Fulton Bank, N.A.; Zenzi Reeves, Senior Vice President of Asset Management, Berkadia; with Chip Darling, Interim Chief Executive Officer and Chief Operating Officer and Sue McPhedran, Director of Development, Philadelphia Region for Mission First Housing Group, as well as project partners and community members.
What:
Grand Re-opening and Ribbon-cutting Ceremony for Park Place Apartments
When:
Friday, May 6, 2022 at 1:30 pm
Where:
Park Place Apartments, 155 East Park Street, Elizabethtown, PA
Why:
Mission First finished 18 months of rehabilitation work at Park Place Apartments, a 32-apartment affordable housing community.
Mission First replaced the façade of the building's main 3-story structure to prevent chronic moisture infiltration and added insulation, replaced all of the windows with new energy efficient windows throughout and replaced the roof. Mission First also upgraded the HVAC system, kitchens, bathrooms and flooring in the apartments where needed. Common areas were painted and new lighting and flooring was installed. Finally, the vestibule was rebuilt and a lift was added to make the building handicapped accessible.
Park Place Apartments is part of a five-property portfolio in York and Lancaster Counties acquired by Mission First in May 2018, and one of the few affordable housing resources in Elizabethtown. The building is a former factory which was converted to affordable housing in 1989 and had not been updated since.
Opportunities:
Interviews with speakers
Photos and video of remarks
Photos and video of Ribbon-cutting Ceremony
Contact:
Becky Lang Staffieri, Mission First Housing Group
(215) 651-4858, rstaffieri@missionfirsthousing.org
###
Mission First Housing Group develops and manages affordable, equitable, safe, sustainable homes that support residents and strengthen communities. Mission First currently provides affordable housing and services to more than 5,500 people in nearly 4,000 apartments across the Mid-Atlantic region, serving populations in need, such as veterans, survivors of domestic violence, seniors and the disabled. More information at www.missionfirsthousing.org.
Posted Under: Press Releases