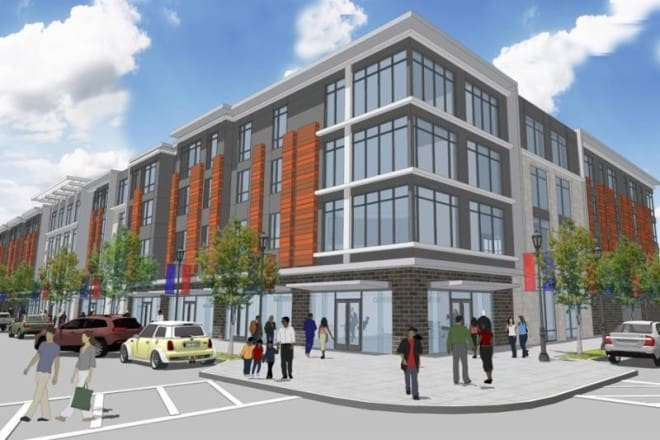 Mayor Young will oversee $1B redevelopment of East Baltimore, other big city projects
by Mission First Housing
By Melody Simmons, Reporter, Baltimore Business Journal
An array of development projects await Bernard C. "Jack" Young as he settles into his permanent role as Baltimore's new mayor next week.
Most had been started under the term of former Mayor Catherine Pugh, who resigned Thursday amid a scandal over book deals for her "Healthy Holly" children's series. As Young sets out as the city's CEO, he will now be tasked with steering them along. They include:
• The launch of a nearly $1 billion redevelopment of 200 acres in East Baltimore just north of Harbor East. The project has attracted a $30 million Choice Neighborhoods grant awarded last July by the U.S. Department of Housing and Urban Development and a team of private developers including former city housing commissioner Daniel P. Henson III are ready to convert the former Somerset Homes housing site into market-rate and affordable apartment units. A plan to raze Perkins Homes in Upper Fells Point is also part of the project and will likely begin in the coming months. The master plan includes new residential, retail, office and public space as well as a replacement school for City Springs Elementary and Middle School. The private development team is PSO Housing Co. and includes Beatty Development Group, McCormack Baron Salazar, Cross Street Partners, the Henson Development Co. and Mission First Housing.
Click here to read the story about our Perkins Oldtown Somerset project.
Posted Under: Mission First In The News