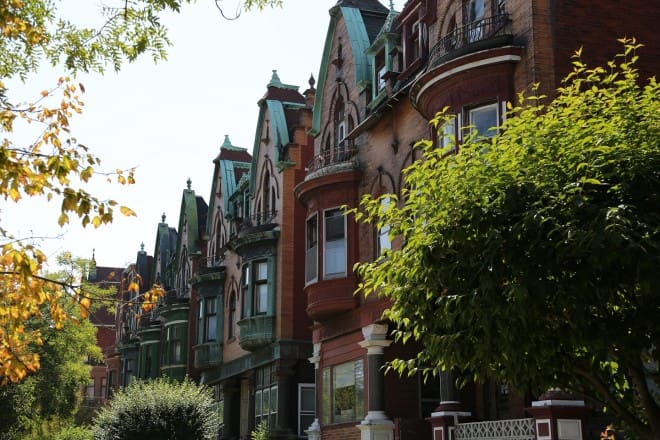 Looking to the Future: New Strategic Plan
by Mission First Housing
Mission First has a new strategic plan that we are excited to tell you about!
The last ten years at Mission First have seen dramatic housing development innovation and growth. Today Mission First employs over 200 people and provides housing to more than 5,500 individuals across four states and the District of Columbia. Because of this growth, Mission First needed to focus on strengthening and building our capacity, ensuring we have the infrastructure to support and sustain expansion over time. This foundation will allow us to continue to meet the ongoing need for affordable housing and services across the Mid-Atlantic. It is in this vein that Mission First recently undertook an in-depth strategic planning process, charting a course for organizational stability and growth.
A year-long process was facilitated by an external consultant and overseen by a committee comprised of board members and senior staff. The process solicited input from numerous external stakeholders, and involved staff in focus groups exploring key organizational questions and the development of a financial strategy to support the plan. Fortunately, the process was not derailed by the pandemic and technology allowed us to fully engage participants in a thoughtful process via Zoom.
What the process clarified is that Mission First truly helps people thrive by offering high-quality, permanent, affordable housing and connections to supportive services. This is the basis of the Strategic Plan, a blueprint for strengthening Mission First's most important assets – our staff, residents, and partner relationships – while continuously improving the Property Management, Resident Services, Real Estate Development, and Construction business lines.
---
Our New Outlook
Mission First's updated mission is to develop and manage affordable, equitable, safe, sustainable homes that support residents and strengthen communities.
Our organizational vision is to be a premier partner in expanding affordable, equitable, safe, sustainable home options in the Mid-Atlantic region.
Mission First strives to nurture trusted, respected, value-based relationships with all stakeholders, leveraging our relationships, culture and competencies to enhance our responsiveness and performance. With that in mind, our new core operating values are:
Inclusive Leadership
Empowered Engagement
Collaborative Creativity
Intentional Integrity
Objective Openness
Our goals are to:
Have an equitable and inclusive workplace. We will create a collaborative, communicative, mutually respectful and accountable team-oriented organizational culture with a core focus on diversity, equity and inclusion.
Excel in its four business lines. Our Property Management, Resident Services, Real Estate Development and Construction departments will have strategic, collaborative, reciprocal relationships with each other, our shared operations team and external partners and consistently produce the results we promise.
Thrive financially. Our four business lines will work with the shared operations teams to develop annual business plans and budgets designed to generate an excess of revenue over expenses.
Mission First is already making major strides to accomplish these goals. We're excited to keep you up to date on how the plan is advancing! Stay tuned to future e-news issues for updates on our progress.
Posted Under: Uncategorized