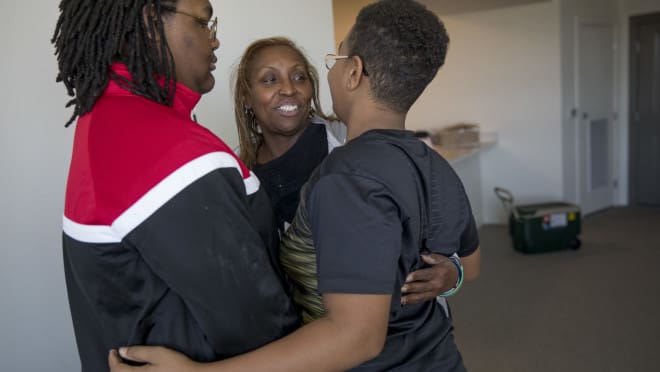 'Grandma, We're Home': Inside D.C.'s First Apartment Building For Grandfamilies
by Mission First Housing
WAMU 88.5 (American University)
At age 60, Deborah Johnson thought her child-rearing days were behind her. But when hardship struck her family, she found herself raising her grandsons in a cramped, two-bedroom apartment in southeast D.C.
Johnson needed help — and a bigger place. She found both at Plaza West.
Click here to read the full story.
Posted Under: Mission First In The News