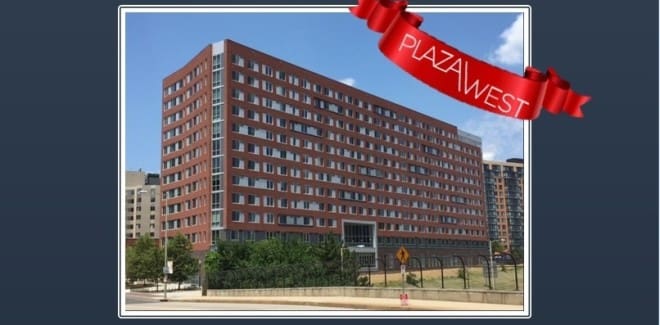 D.C. opens its first affordable housing community for grandfamilies in Mount Vernon Triangle
by Mission First Housing
by SAMANTHA CARUSO, Street Sense Media
Plaza West, a first-of-its-kind affordable housing community in Washington catering to the needs of grandfamilies, celebrated its grand opening on Sept. 13.  
The building's conception resulted from a joint effort between the Office of the Deputy Mayor for Planning and Economic Development, led by Brian T. Kenner, and Golden Rule Plaza Inc., which is funded by the Bible Way Church.  
The 12-story building is located in the Mount Vernon Triangle neighborhood.  
It was important to keep get an all-affordable-housing project up and running in the quickly changing neighborhood of Vernon Triangle, the deputy mayor said. 
The building has 223 units with 50 allocated to grandfamilies, or families in which grandparents raise their grandchildren in the absence of biological parents. These 50 units are known as Plaza West. The remaining 173 units, known as Plaza West on K, are open to individuals and families.  
Click here to read the full article.
Posted Under: Mission First In The News