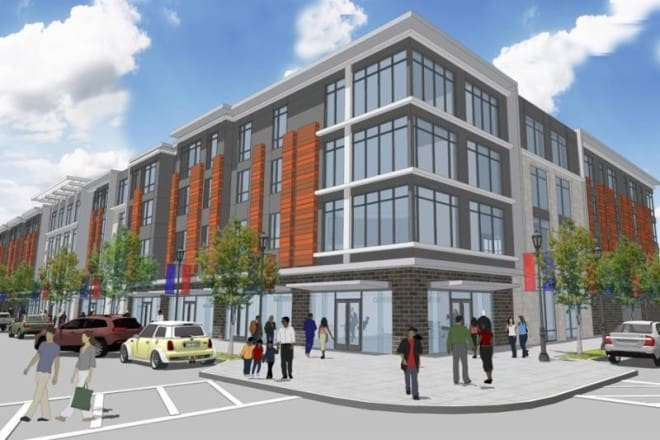 City approves a $1.5M loan for redevelopment of Somerset Homes amid procurement questions
by Mission First Housing
By Carley Milligan, Digital Editor, Baltimore Business Journal
Baltimore City's spending board approved a $1.5 million loan Wednesday morning to support a $30.1 million redevelopment of the former Somerset Homes site.
The HOME Investment Partnerships Program Loan will go to the developer of the 104-unit project, 1234 McElderry LLC, which consists of the Mission First Housing Development Corp. and the Henson Development Co. Inc. It is one of several loans from Baltimore City, the State of Maryland and the federal government going toward the redevelopment, which aims to provide affordable or public housing near the abandoned Old Town Mall.
Before approving the funds, acting Mayor Bernard C. "Jack" Young questioned officials with the city's Housing Authority and Mission First about the procurement process for the project's development team and general contractor. He asked Sarah Constant, managing director at Mission First, if the company was influenced in any way by elected officials in its selection of Hanover-based Commercial Construction LLC as the general contractor.
Click here to read the full article.
Posted Under: Mission First In The News