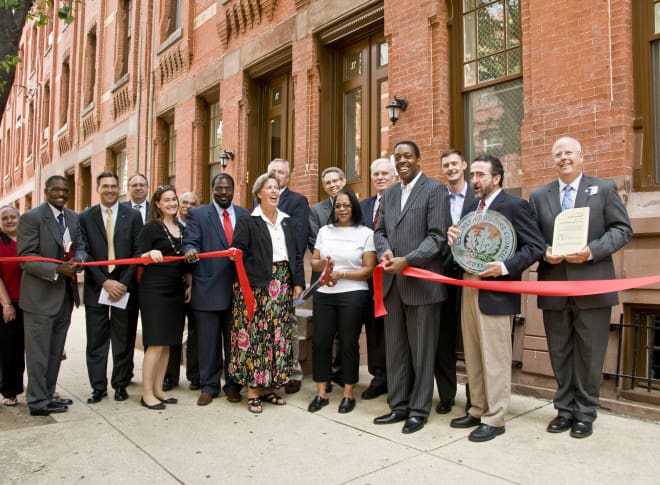 25 Years Strong
by Mission First Housing
What began 25 years ago as a joint venture between the City of Philadelphia, HUD and the Robert Wood Johnson Foundation has become a full-service, non-profit affordable housing organization developing high-quality, green community assets across the Mid-Atlantic region.  Mission First's original purpose was to provide for the housing needs of adults living with chronic mental illness. In June 1989, Mission First acquired its first property – a South Philadelphia duplex. Our first resident, Mary Horwitz, moved in to an apartment in this duplex October 1, 1989 and lived there for 22 years.
Over the course of 25 years, Mission First employed a number of key strategies and innovative practices to support its expansion, including:  incorporating an affiliated nonprofit entity to lease, managing and maintaining its properties and coordinating resident services; leveraging funding to acquire property; assembling complex financing sources; and developing a successful model for utilizing mergers, acquisitions and friendly take-overs to help stabilize troubled affordable housing projects and expand its portfolio.
Having developed a successful model for providing safe, quality, affordable housing for a particularly vulnerable population, Mission First sought to expand its model to new geographies and serve others in need. Mission First's footprint is now the entire Mid-Atlantic region and it now serves a diverse resident population that includes families, veterans, seniors and individuals with disabilities.
Today Mission First provides safe, affordable, sustainable homes to nearly 3,000 people in over 2,000 units.
Posted Under: News