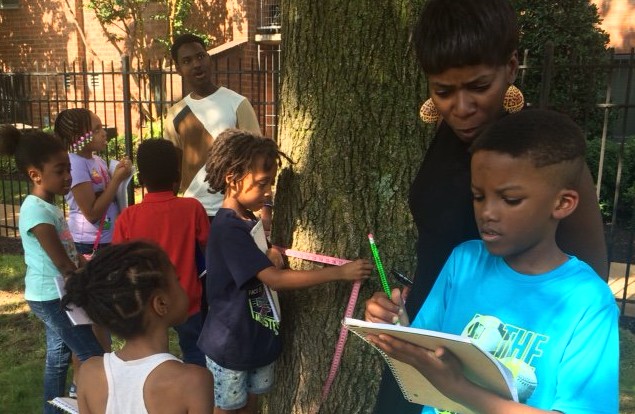 Mission First Housing Group's Camp Upward
by Mission First Housing
Support an enriching summer program to help DC youth keep moving upward!
---
DID YOU KNOW?
Over 80% of children from low-income families lose reading skills over the summer.
62 percent of children aged 9-13 years old do not participate in any physical activity during non-school hours.
More than 1 in 2 children in DC public and charter schools need access to quality summer programming.

Camp Upward is a six-week summer camp program for youth residents, ages 5-13, of Golden Rule Apartments in the Mount Vernon Triangle Neighborhood of Northwest Washington, DC. Camp Upward is designed to promote physical health and well-being, while combatting summer reading loss.
Camp Upward includes:
Instruction by highly qualified teachers.
Research-based curriculum focused on health physical fitness and STEM activities.
Parent/guardian engagement.
Educational workshops with guest speakers.
Weekly field trips.Weekly trips to a community swimming pool.
---
We need your help to provide high quality summer programming for DC youth! Giving to Camp Upward ensures our DC youth residents have the resources and skills they need
to avoid summer reading loss, stay healthy and have a fun-filled summer.
$10 covers metro fare for two campers to travel to and from a local field trip site.
$25 covers cost for Summer Success Reading Curriculum for one camper.
$50 helps pay for one day of swimming for all campers.
$100 covers transportation costs for all campers for one field trip.
$250 pays for daily healthy snacks for all campers.
Sponsor a camper! For $750 you can cover the cost for one camper to attend Camp Upward.

---
Are you a company that would like to sponsor Camp Upward? Click here for our sponsorship information.
Do you have questions or other ideas about how to help? Please contact our Resident Services team at (202) 817-7510.
Posted Under: Uncategorized