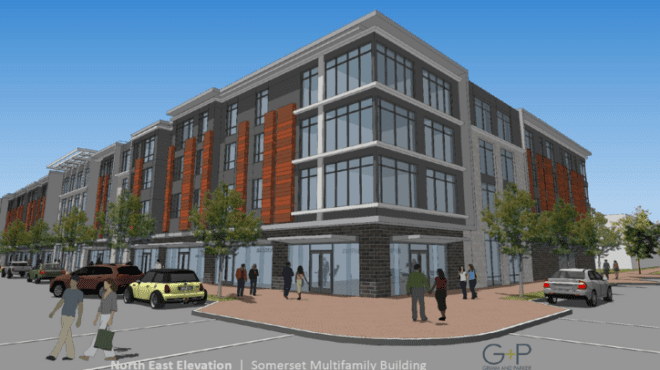 Old Town developers unveil plans for apartments, senior housing
by Mission First Housing
by Jonathan Munshaw, Baltimore Business Journal
Developers on Thursday unveiled the first of several buildings planned as part of a redevelopment of the Old Town area in East Baltimore.
Henson Development Co. presented two buildings: a 104-unit apartment project on the site of the former Somerset Court affordable housing complex, and another 90-unit affordable housing complex for seniors on a former Old Town Mall parking lot.
Henson is partnering with Beatty Development Co., Commercial Group and Philadelphia-based affordable housing management company Mission First Housing to redevelop 16 acres of land near Old Town Mall. The development team does not own the site of the now mostly vacant mall.
Posted Under: Mission First In The News