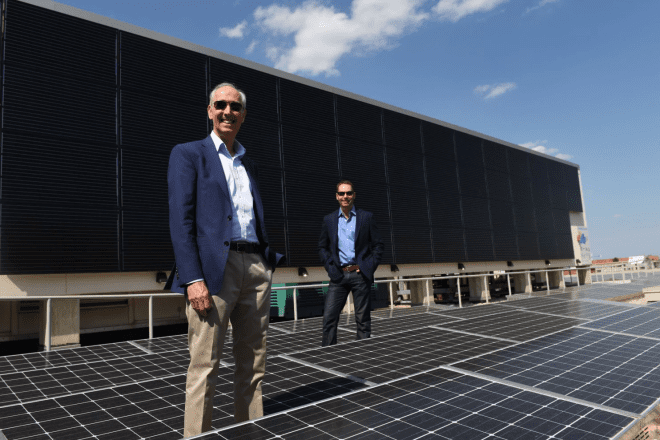 How a D.C. law firm installed solar panels to help low-income people save on utilities
by Mission First Housing
By Justin Wm. Moyer, Washington Post
Ninety-three million miles from Earth is the Sun — the source of all life, shining for the benefit of everyone. Only in the District does it take a labyrinthine bureaucracy and an army of lawyers to make it pay.
Jeff Lesk and Herb Stevens, of the law firm Nixon Peabody, decided to install solar panels on the firm's office in the Chinatown neighborhood and to make them benefit the city's most vulnerable residents. Using their legal superpowers, they succeeded.
And they can even explain the complex process simply.
"We just produce the energy here, Pepco turns it into dollars, and we send them to Southeast and Southwest Washington," Stevens said.
Click here to read the rest of the story, including how Mission First is benefiting from this program.
Posted Under: Mission First In The News